Our network is composed of organizations active in six countries.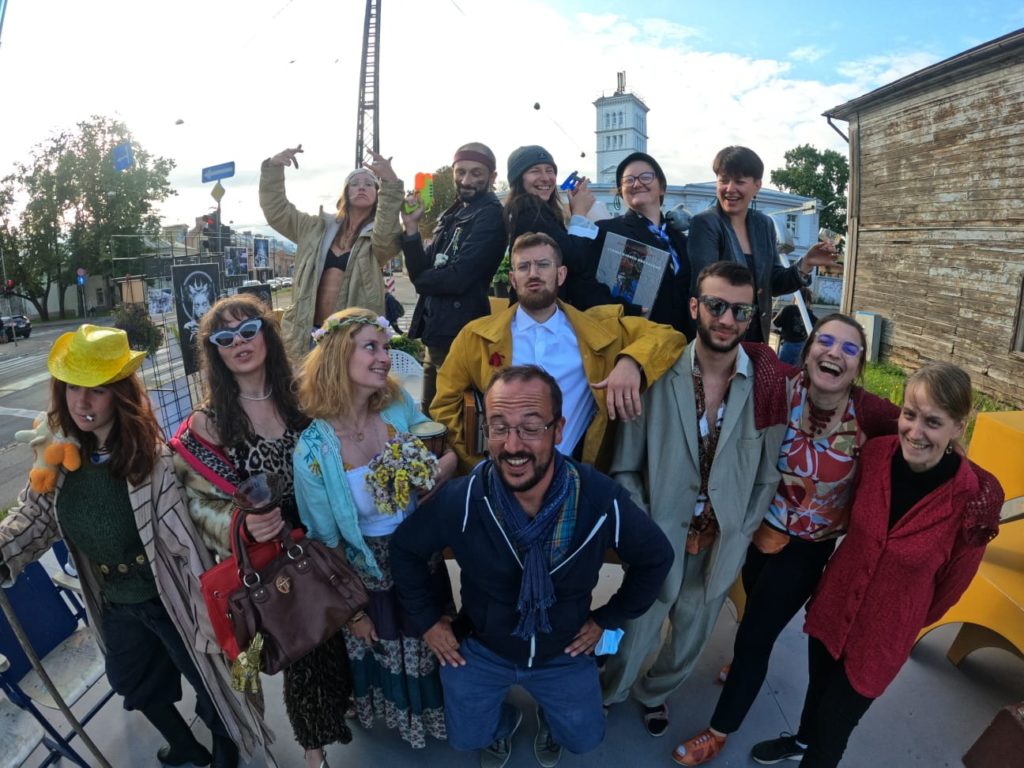 In Rennes (France), Coop'Eskemm, a cooperative research office specialized in social and youth policies, coordinates the network. Keur Eskemm, an association that conducts activities with young people, particularly in their artistic expressions and practices, supports the mobilization of young people from Rennes participating in the activities. Keur Eskemm is also involved in the work on temporary occupation of vacant buildings, because of its experiences in Rennes. The association d'Ici ou d'Ailleurs also participates in the activities by supporting the participation of volunteers and young people in exile in the various youth exchanges.
In Italy, Baumhaus is an association that supports young people in their artistic practices in Bologna. The collective is involved in a work on the creative practices of young people as well as on their mobilizations within the framework of the festivals that they organize. SMK Factory is also actively involved in the work in Bologna and has made the various videos produced on the temporary occupation and artistic practices of young people in Italy and at European level.
In Romania, two associations are involved in the activities. In Sibiu, the association Reset works with young people on their commitments and is particularly interested in the most vulnerable. Reset coordinates a work for the network on the commitment of marginalized youth, especially taken in charge by the institutions. In Timisoara, the association Diogene is mobilized to support artistic practices of young people, in the field of theater. An activity was therefore organized in Timisoara with young people from Romania, Latvia, Belgium and France.
In Belgium, the association Communa is involved in the animation of the work on temporary occupation of vacant buildings. Communa also organized a Youth Camp in different of these places in summer 2021 and seminars to reflect on our practices in vacant places.
In Latvia, Free Riga is an association that occupies different places. Young people are involved in our work on temporary occupation. Free Riga is also actively involved in our reflections on youth engagement and cultural practices.
In the UK, the association RAPAR supports exiled people in their engagements in Manchester and also supports young people. RAPAR has been working on youth engagement as part of the project.